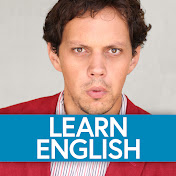 | | |
| --- | --- |
| Channel Name | Benjamin's English |
| Host | Benjamin |
| Created Date | Apr 24, 2014 |
| Channel Theme | Research shows that we learn better when we are enjoying ourselves. He uses his background in acting to make these videos entertaining because he firmly believes that learning should be fun. |
| Business Contact | ytcontact+ benjamin {at} engvid.com |
| Location | United Kingdom |
| Is join enabled? | No |
Snapshot information for this YouTube channel
Most Popular English Learning Videos
First Two English Learning Videos
About Benjamin's English Channel
This Youtube channel name is Benjamin's English and helps people to learn English online. Benjamin's English YouTube channel theme is "Research shows that we learn better when we are enjoying ourselves. He uses his background in acting to make these videos entertaining because he firmly believes that learning should be fun." and this learning English channel is created on Apr 24, 2014, by Benjamin.
As you know that Benjamin's English YouTube channel helps people to improve their English language. This channel, Benjamin's English is located in the United Kingdom based on YouTube data. And maybe you have a question like this channel enabled Join feature on YouTube? The answer is no.
If you have a business query about this YouTube channel, you can contact via [email protected] They tend to reply to this kind of email on weekdays. Please be patient to get a response from them.
Top 26 most popular video subjects from Benjamin's English Channel
If you want to learn what kind of YouTube videos are there on this channel, we have created a list of the most popular 26 videos subjects for you. If you are a content creator for people who want to learn English online, this list can help you.
Learn English tenses: present perfect and past simple
IELTS speaking: the secret method
The RP English accent – what is it, how does it sound, and who uses it?
Sound more fluent in English
Speak English naturally by using filler phrases
Vocabulary – learn 30 adjectives in English to describe your personality
Learn English grammar: has, have, have got
Learn English: how to talk like the boss
Conversation skills: how to agree or disagree in English
Conversation skills – understand phone conversations in English
Top words for your job interview & resume
Learn English grammar: how to use the 3rd conditional
How to speak English – pronunciation for Russian speakers
How to give a strong presentation: tips & keyphrases
Studying English at a language school
Vocabulary: talking about clothes in English
Learn English grammar: the 2nd conditional: would & could
Real English: kitchen and cooking vocabulary
Political vocabulary and expressions in English
Learn English grammar: how to use "if I had…"
IELTS success – studying academic English at a school
Speak like a native speaker by using sentence stress in English (with examples!)
Learn English grammar: the first conditional
Talking about love & relationships in English: I got dumped!
How to start a phone conversation in English
Learn English conversation – social English vocabulary & expressions
All products, Youtuber names and company names are trademarks™ or registered® trademarks of their respective holders. Use of them does not imply any affiliation with or endorsement by them.
There is no connection between SuperEnglish and this Youtube Channel. We just share this Youtube Channel that teaches the English language to help people for informative and educational purposes. #OX3YTC