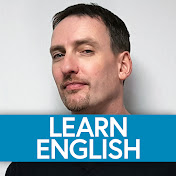 | | |
| --- | --- |
| Channel Name | Adam's English Lessons – engVid |
| Host | Adam |
| Created Date | Aug 16, 2012 |
| Channel Theme | Helping people prepare for tests such as the IELTS, TOEFL, and SAT. |
| Business Contact | ytcontact+adam {at} engvid.com |
| Location | Canada |
| Is join enabled? | No |
Snapshot information for this YouTube channel
Most Popular English Learning Videos
First Two English Learning Videos
About Adam's English Lessons – engVid Channel
This Youtube channel name is Adam's English Lessons and helps people to learn English online. Adam's English Lessons · engVid YouTube channel theme is "Helping people prepare for tests such as the IELTS, TOEFL, and SAT." and this learning English channel is created on Aug 16, 2012, by, Adam.
As you know that Adam's English Lessons · engVid YouTube channel helps people to improve their English language. This channel, Adam's English Lessons is located in Canada based on YouTube data. And maybe you have a question like this channel enabled Join feature on YouTube? The answer is no.
If you have a business query about this YouTube channel, you can contact via [email protected] They tend to reply to this kind of email on weekdays. Please be patient to get a response from them.
Top 36 most popular video subjects from Adam's English Lessons – engVid Channel
If you want to learn what kind of YouTube videos are there on this channel, we have created a list of the most popular 36 videos subjects for you. If you are a content creator for people who want to learn English online, this list can help you.
Writing skills: the paragraph
IELTS writing task 1 – what to write!
Vocabulary – though, although, even though, despite, in spite of
Learn English grammar: the sentence
To or for? Prepositions in English
IELTS – 3 reading strategies
Phrasal verbs with take: "take to", "take in", "take after"…
The 4 English sentence types – simple, compound, complex, compound-complex
Writing – transitions – in addition, moreover, furthermore, another
My top 10 tips for better English speaking
IELTS & TOEFL writing task 2 – the introduction
Learn English: how to understand native speakers
Advanced English grammar: noun clauses
Writing – transitions – therefore, thus, consequently
IELTS – the 5 step study plan
The passive: when, why, and how to use it
6 words with meanings that will surprise you
Ielts speaking: improve your fluency with the lasagna method
English grammar: negative prefixes – "un", "dis", "in", "im", "non"
How to sound like a native speaker: the secret
Toefl writing – task 1
English grammar – causative
Travel English: how to go through customs at the airport
Learn English grammar: the adjective clause (relative clause)
Learn medical vocabulary in English
Learn polite expressions in English – don't be rude!
Advanced English grammar: dependent clauses
Learn English grammar: the subjunctive – "I wish…"
Either, neither, so, too – how to agree and disagree in English
Learn punctuation: period, exclamation mark, question mark
Mixed verb tenses in English: conditionals and if clauses
Classroom English: vocabulary & expressions for students
Advanced English grammar: participles
Grammar: how to use if & whether properly
Learn English vocabulary: other, another, others, the other, otherwise
English grammar – inversion: "had I known…", "Should you need…"
All products, Youtuber names and company names are trademarks™ or registered® trademarks of their respective holders. Use of them does not imply any affiliation with or endorsement by them.
There is no connection between SuperEnglish and this Youtube Channel. We just share this Youtube Channel that teaches the English language to help people for informative and educational purposes. #OX3YTC