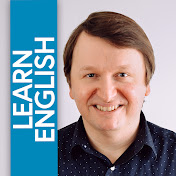 | | |
| --- | --- |
| Channel Name | English with Alex · engVid English Classes |
| Host | Alex |
| Created Date | Feb 9, 2009 |
| Channel Theme | The channel has beginner, intermediate, and advanced lessons on a variety of subjects. |
| Business Contact | ytcontact+alex {at} engvid.com |
| Location | United States |
| Is join enabled? | No |
Snapshot information for this YouTube channel
Most Popular English Learning Videos
First Two English Learning Videos
About English with Alex – engVid Channel
If you have a business query about this YouTube channel, you can contact via [email protected] They tend to reply to this kind of email on weekdays. Please be patient to get a response from them.
Top 30 most popular video subjects from Alex – engVid Channel
If you want to learn what kind of YouTube videos are there on this channel, we have created a list of the most popular 30 videos subjects for you. If you are a content creator for people who want to learn English online, this list can help you.
Learn English with 5 Jokes
English Grammar – Prepositions of Place: AT, ON, IN
Learn English Grammar: 6 Ways to Use Gerunds
English Speaking – How to Ask Permission – CAN, COULD, MAY, DO YOU MIND
Improve your Accent: Tongue Twisters
30 English Phrasal Verb Commands
English Grammar: Causative Verbs: Make, Have, Let, Get, Help
Pronunciation – TH – through, weather, lethal, breath, breathe
Cardinal and Ordinal Numbers – FIRST, SECOND, THIRD, FOURTH…
Speaking English – Expressing ability with CAN, COULD, BE ABLE TO
English Grammar: Should you use DO or BE?
Fix these basic English pronunciation mistakes!
5 Important Phrasal Verbs for English Learners
Writing – Relative Clauses overview
English Grammar – Either & Neither
English Grammar – BEING & BEEN
English Grammar – 5 Ways to Use Infinitives
Improve your English: WHO or WHOM?
Basic English Lesson: How to Talk about Yourself
English Grammar – "Would" in the past
How to improve your English by reading
Learn 20 intransitive PHRASAL VERBS in English
Parts of a Paragraph – English Academic Writing Introduction
Grammar – Articles – When to use A, AN, or no article
Advanced English Grammar – Adjective Clauses + Quantifiers
Learn EATING Vocabulary in English
English Grammar – Present Simple tense
21 Common Present Perfect Questions in English
English Vocabulary: Talking about WORK
Grammar – Giving Advice – SHOULD, OUGHT TO, HAD BETTER
All products, Youtuber names and company names are trademarks™ or registered® trademarks of their respective holders. Use of them does not imply any affiliation with or endorsement by them.
There is no connection between SuperEnglish and this Youtube Channel. We just share this Youtube Channel that teaches the English language to help people for informative and educational purposes. #OX3YTC