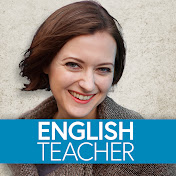 | | |
| --- | --- |
| Channel Name | English Jade |
| Host | Jade |
| Created Date | Dec 13, 2013 |
| Channel Theme | Videos cover practical topics to improve your level of English, while always keeping in mind personal challenges related to confidence that you will face as you improve your skills. |
| Business Contact | ytcontact+jade {at} engvid.com |
| Location | United Kingdom |
| Is join enabled? | No |
Snapshot information for this YouTube channel
Most Popular English Learning Videos
First Two English Learning Videos
About English Jade Channel
This Youtube channel name is English Jade and helps people to learn English online. English Jade YouTube channel theme is "Videos cover practical topics to improve your level of English, while always keeping in mind personal challenges related to confidence that you will face as you improve your skills." this learning English channel is created on Dec 13, 2013, by Jade.
As you know that English Jade YouTube channel helps people to improve their English language. This channel, English Jade is located in the United Kingdom based on YouTube data. And maybe you have a question like this channel enabled Join feature on YouTube? The answer is no.
If you have a business query about this YouTube channel, you can contact via [email protected] They tend to reply to this kind of email on weekdays. Please be patient to get a response from them.
Top 25 most popular video subjects fromEnglish Jade Channel
If you want to learn what kind of YouTube videos are there on this channel, we have created a list of the most popular 25 videos subjects for you. If you are a content creator for people who want to learn English online, this list can help you.
8 tips for British English pronunciation
What to say at your job interview (all my best phrases and tips!)
The best British street slang
Sound like a native speaker: the best pronunciation advice
The best way for you to learn English – extrovert or introvert?
How to pronounce British towns & cities: -ham, -bury, -wich, -mouth…
Learn English: the 20-minute method
Sound like a native speaker: advanced pronunciation
Grammar: 8 rules for using 'the' in English
English culture: manners & how to be polite
Learn about the Scottish accent, dialect, and slang!
How to talk like a real Londoner
How to use apostrophes in English
How to remember IPA phoneme symbols: my tricks!
IELTS listening – how to get a high score
How to write IELTS essay introductions – the quick & easy way!
Basic English grammar: what is an auxiliary verb?
How to sound like a native speaker – word stress
How to do a job interview on zoom: tips for success
American English & British English – 8 grammar differences
Cae Cambridge English exam – all you need to know
How to tell a story like a native English speaker
Can you learn a language just by listening?
Words to make yourself more interesting
How to make suggestions in English
All products, Youtuber names and company names are trademarks™ or registered® trademarks of their respective holders. Use of them does not imply any affiliation with or endorsement by them.
There is no connection between SuperEnglish and this Youtube Channel. We just share this Youtube Channel that teaches the English language to help people for informative and educational purposes. #OX3YTC