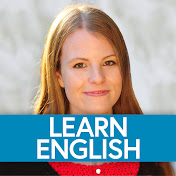 | | |
| --- | --- |
| Channel Name | English with Emma |
| Host | Emma |
| Created Date | Dec 8, 2011 |
| Channel Theme | Teaching is one of those great professions that allow you to be forever learning. |
| Business Contact | ytcontact+emma {at} engvid.com |
| Location | Canada |
| Is join enabled? | No |
Snapshot information for this YouTube channel
Most Popular English Learning Videos
First Two English Learning Videos
About English with Emma Channel
This Youtube channel name is English with Emma · engVid and helps people to learn English online. English with Emma · engVid YouTube channel theme is "Teaching is one of those great professions that allow you to be forever learning." and this learning English channel is created on Dec 8, 2011, by Emma.
As you know that English with Emma · engVid YouTube channel helps people to improve their English language. This channel, English with Emma · engVid is located in Canada based on YouTube data. And maybe you have a question like this channel enabled Join feature on YouTube? The answer is no.
If you have a business query about this YouTube channel, you can contact via [email protected] They tend to reply to this kind of email on weekdays. Please be patient to get a response from them.
Top 20 most popular video subjects from English with Emma Channel
If you want to learn what kind of YouTube videos are there on this channel, we have created a list of the most popular 20 videos subjects for you. If you are a content creator for people who want to learn English online, this list can help you.
IELTS speaking task 1 – how to get a high score
5 tips to improve your writing
How to write a good essay: paraphrasing the question
Learn English: by or with?
IELTS reading: top 10 tips
IELTS – how to get a high score on task 1 of the IELTS
IELTS listening – top 14 tips!
English phrasal verbs for love, sex, and dating!
Fix your English grammar mistakes: talking about people
How to ask questions: how long, how much…
IELTS speaking task 2: how to succeed
Listening & understanding in 3 easy steps
IELTS reading strategies: true, false, not given
5 useful email expressions
Speaking English – How to answer the phone
Writing letters: formal & informal English
Phrasal verbs for travel: "drop off", "get in", "check out"…
Talking about women you like – sexy, hot, smoking, cute, freaky
12 phrasal verbs about clothes: dress up, try on, take off…
English grammar: how to use "to" before an "-ing" verb
All products, Youtuber names and company names are trademarks™ or registered® trademarks of their respective holders. Use of them does not imply any affiliation with or endorsement by them.
There is no connection between SuperEnglish and this Youtube Channel. We just share this Youtube Channel that teaches the English language to help people for informative and educational purposes. #OX3YTC