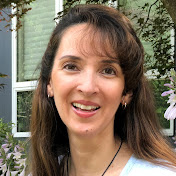 | | |
| --- | --- |
| Channel Name | JenniferESL |
| Host | Jennifer Recio Lebedev |
| Created Date | Jul 15, 2007 |
| Channel Theme | Communicate more confidently and effectively in English |
| Business Contact | jenniferlebedev {at} aol.com |
| Location | United States |
| Is join enabled? | Yes |
Snapshot information for this YouTube channel
Most Popular English Learning Videos
First Two English Learning Videos
About JenniferESL Channel
This Youtube channel name is JenniferESL and helps people to learn English online. JenniferESL YouTube channel theme is "Communicate more confidently and effectively in English" and this learning English channel is created on Jul 15, 2007, by Jennifer Recio Lebedev.
As you know that JenniferESL YouTube channel helps people to improve their English language. This channel, JenniferESL is located in the United States based on YouTube data. And maybe you have a question like this channel enabled Join feature on YouTube? The answer is yes.
If you have a business query about this YouTube channel, you can contact via [email protected] They tend to reply to this kind of email on weekdays. Please be patient to get a response from them.
Top 21 most popular video subjects from JenniferESL Channel
If you want to learn what kind of YouTube videos are there on this channel, we have created a list of the most popular 21 videos subjects for you. If you are a content creator for people who want to learn English online, this list can help you.
Learn how to say and use "comfortable" in American English
Get out, come in, take on the most common phrasal verbs
Grow up, set up, turn out most common phrasal verbs
Give up, makeup, end up most common phrasal verbs
Come out, go out, point out the most common phrasal verbs
Come up, go back, find out the most common phrasal verbs in English
Idioms and sayings about laughter – English vocabulary
The u.S. The government explained for English language learners
The U.S. States, capitals, regions & time zones – learn them all!
Talking about race and racism in us – advanced English conversation
Intensifiers and downtoners in American English conversation
How and when to use the passive voice – English grammar
Let's discuss movies! How to talk about the cast, the plot and more!
Prescriptive and descriptive grammar – learn English with Jennifer
The modal verb would learn English grammar through movies!
Conversation skills: how to end a conversation "I gotta get going" and more!
Conversation skills: 5 ways to say "don't rush." Learn English with Jennifer
Conversation skills: saying no "no can do" and more!
Conversation skills: considering possibilities "for the sake of the argument" and more!
Conversation skills: emphasizing an idea learn 3 expressions!
Conversation skills: softening your speech master the art!
All products, Youtuber names and company names are trademarks™ or registered® trademarks of their respective holders. Use of them does not imply any affiliation with or endorsement by them.
There is no connection between SuperEnglish and this Youtube Channel. We just share this Youtube Channel that teaches the English language to help people for informative and educational purposes. #OX3YTC