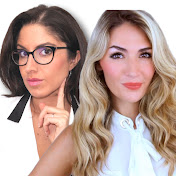 | | |
| --- | --- |
| Channel Name | Love English with Leila & Sabrah |
| Host | Leila and Sabrah |
| Created Date | Oct 28, 2016 |
| Channel Theme | Sexy phrasal verbs |
| Business Contact | loveenglish lovelearning {at} gmail.com |
| Location | United Kingdom |
| Is join enabled? | Yes |
Snapshot information for this YouTube channel
Most Popular English Learning Videos
First Two English Learning Videos
About Love English with Leila & Sabrah Channel
This Youtube channel name is Love English with Leila & Sabrah and helps people to learn English online. Love English with Leila & Sabrah YouTube channel theme is "Sexy phrasal verbs" and this learning English channel is created on Oct 28, 2016, by Leila and Sabrah.
As you know that Love English with Leila & Sabrah YouTube channel helps people to improve their English language. This channel, Love English with Leila & Sabrah is located in the United Kingdom based on YouTube data. And maybe you have a question like this channel enabled Join feature on YouTube? The answer is yes.
If you have a business query about this YouTube channel, you can contact via [email protected] They tend to reply to this kind of email on weekdays. Please be patient to get a response from them.
Top 23 most popular video subjects from Love English with Leila & Sabrah Channel
If you want to learn what kind of YouTube videos are there on this channel, we have created a list of the most popular 23 videos subjects for you. If you are a content creator for people who want to learn English online, this list can help you.
Top 10 sexy phrasal verbs: learn English vocabulary
50 advanced English words- improve your vocabulary!
10 advanced English expressions and phrases to sound smart | learn advanced English vocabulary!
Improve your vocabulary! Advanced English vocabulary lesson
Learn the Liverpool/ scouse accent
40 everyday British slang words and phrases | essential English slang
Over 100 English phrases for conversation | pronunciation and vocabulary
Six vs sex essential English pronunciation lesson | minimal pairs and vowel sounds
3 ways to instantly sound more British!
Polite British expressions | how to speak English politely
20 English conversation phrases – improve English vocabulary
30 advanced English verbs – improve your vocabulary!
Stop saying you're welcome | how to respond to thank you.
Business English phrasal verbs with examples
100 advanced English adjectives for people, places and things!
Gonna Wanna Gotta grammar! | How to use wanna, gonna, gotta correctly!| Native English
50 advanced English fluency phrases | English conversation skills
12 beautiful English words – improve English vocabulary
20 very common British phrases and expressions
Think in English! 6 Ways to help you learn to think in English every day
50 of the best of British idioms! Improve your English vocabulary!
Essential formal English vocabulary and expressions
10 English idioms and phrases for an amazing English conversation
All products, Youtuber names and company names are trademarks™ or registered® trademarks of their respective holders. Use of them does not imply any affiliation with or endorsement by them.
There is no connection between SuperEnglish and this Youtube Channel. We just share this Youtube Channel that teaches the English language to help people for informative and educational purposes. #OX3YTC