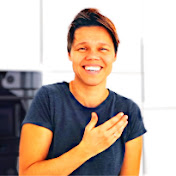 | | |
| --- | --- |
| Channel Name | MyEnglishTeacher |
| Host | Vick and Anastasia Koltai |
| Created Date | Jul 14, 2013 |
| Channel Theme | English learning videos |
| Business Contact | info {at} myenglishteacher .eu |
| Location | United Kingdom |
| Is join enabled? | No |
Snapshot information for this YouTube channel
Most Popular English Learning Videos
First Two English Learning Videos
About MyEnglishTeacher Channel
This Youtube channel name is MyEnglishTeacher and helps people to learn English online. MyEnglishTeacher YouTube channel theme is "English learning videos" and this learning English channel is created on Jul 14, 2013, by Vick and Anastasia Koltai.
As you know that MyEnglishTeacher YouTube channel helps people to improve their English language. This channel, MyEnglishTeacher is located in the United Kingdom-based on YouTube data. And maybe you have a question like this channel enabled Join feature on YouTube? The answer is no.
If you have a business query about this YouTube channel, you can contact via [email protected] They tend to reply to this kind of email on weekdays. Please be patient to get a response from them.
Top 20 most popular video subjects from MyEnglishTeacher Channel
If you want to learn what kind of YouTube videos are there on this channel, we have created a list of the most popular 20 videos' subjects for you. If you are a content creator for people who want to learn English online, this list can help you.
How to improve communication skills in English for beginners
Acronym definition & examples
What does SMH mean?
Elephant in the room idiom meaning
40 ways to say Happy Birthday!
Cursive Letters. What is cursive writing?
3 ways to improve listening skills in English for beginners
Another one bites the dust meaning (idiom)
Bae meaning
Text abbreviations and their meanings
4 formal business email writing examples
Meaning of "getting on my nerves" (idiom)
9 contractions in English pronunciation: outta, kinda, gonna, gotta, wanna, gimme, hafta, donno
How to respond to how are you? 5 Positive answers
10 characteristics of people's personality
Smart vs clever vs intelligent vs wise
How to write an email requesting a quote
What makes American English sound American?
5 synonyms for happy
25 ways to say keep up the good work
All products, Youtuber names and company names are trademarks™ or registered® trademarks of their respective holders. Use of them does not imply any affiliation with or endorsement by them.
There is no connection between SuperEnglish and this Youtube Channel. We just share this Youtube Channel that teaches the English language to help people for informative and educational purposes. #OX3YTC