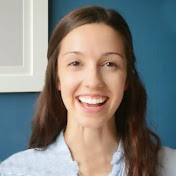 | | |
| --- | --- |
| Channel Name | Speak English With Vanessa |
| Host | Vanessa |
| Created Date | Jul 14, 2014 |
| Channel Theme | Speak English naturally, confidently, and fluently |
| Business Contact | contact {at} speak English with Vanessa .com |
| Location | United States |
| Is join enabled? | No |
Snapshot information for this YouTube channel
Most Popular English Learning Videos
First Two English Learning Videos
About Speak English With Vanessa Channel
This Youtube channel name is Speak English With Vanessa and helps people to learn English online. Speak English With Vanessa YouTube channel theme is "Speak English naturally, confidently, and fluently" and this learning English channel is created on Jul 14, 2014, by Vanessa.
As you know that Speak English With Vanessa YouTube channel helps people to improve their English language. This channel, Speak English With Vanessa is located in the United States based on YouTube data. And maybe you have a question like this channel enabled Join feature on YouTube? The answer is no.
If you have a business query about this YouTube channel, you can contact via [email protected] They tend to reply to this kind of email on weekdays. Please be patient to get a response from them.
Top 17 most popular video subjects from Speak English With Vanessa Channel
If you want to learn what kind of YouTube videos are there on this channel, we have created a list of the most popular 17 videos subjects for you. If you are a content creator for people who want to learn English online, this list can help you.
How to speak fast English
Test your English vocabulary! Do you know these 15 advanced words?
How to pronounce top 10 English sentences
4 secrets to having an American English accent: advanced pronunciation lesson
11 songs for English fluency [learn English with music]
Advanced English conversation: vocabulary, phrasal verb, pronunciation
150 house vocabulary words: expand your English vocabulary
Understand fast English conversations [advanced listening lesson]
Advanced English conversation about travel [the fearless fluency club]
2-hour English test: how will you do?
50 important English expressions for daily conversation
Advanced English conversation: vocabulary, phrasal verb, pronunciation
50 important verbs in English for daily conversation
Pronounce 33 most difficult English words
Speak with me: 2-hour English speaking practice
Speak English fluently in 30 days: the truth
20 essential English phrases for daily conversation
All products, Youtuber names and company names are trademarks™ or registered® trademarks of their respective holders. Use of them does not imply any affiliation with or endorsement by them.
There is no connection between SuperEnglish and this Youtube Channel. We just share this Youtube Channel that teaches the English language to help people for informative and educational purposes. #OX3YTC