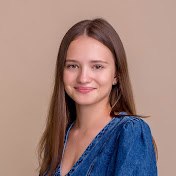 | | |
| --- | --- |
| Channel Name | English with Veronika Mark |
| Host | Veronika Mark / вероника марк |
| Created Date | Nov 7, 2013 |
| Channel Theme | Educational videos about English learning |
| Business Contact | va.mark {at} icloud.com |
| Location | Russia |
| Is join enabled? | Yes |
Snapshot information for this YouTube channel
Most Popular English Learning Videos – Veronika Mark / вероника марк
First Two English Learning Videos
About English with Veronika Mark Channel
If you have a business query about this YouTube channel, you can contact via [email protected] They tend to reply to this kind of email on weekdays. Please be patient to get a response from them.
Top 23 most popular video subjects from English with Veronika Mark Channel
If you want to learn what kind of YouTube videos are there on this channel, we have created a list of the most popular 23 videos subjects for you. If you are a content creator for people who want to learn English online, this list can help you.
How you can reach c2 in English fast | 5 tips to become advanced in English
How I learned English to c2 | my tips to become advanced in English
How to memorize new words in English fast | never forget words in English
5 reasons why your English is not improving | how to sound more proficient in English
How to learn English with music | 4 easy steps to learn English with songs
5 tips that will help you go from intermediate to advanced in English
4 ways to improve your listening skills in English and understand native speakers more easily
How I memorize everything I learn in English | ​​how to never forget new words in English using Anki
How to speak fast in English | 6 tips that helped me transform my English in a year
How to study English effectively at home | improve your English speaking skills by yourself
10 overused words in English you need to avoid | stop using these common words in English |
5 ways to improve your listening skills in English and understand native speakers
5 steps to start thinking in English and stop translating in your head | get fluent in English fast
Stop saying okay! Use these alternatives to sound more fluent in English
This rule in American English transformed my accent | how to improve your accent in English
How to describe your feelings in English | use these advanced English words to express your emotions
10 phrasal verbs that will make you sound more native
Why you don't need to go abroad to learn English | 6 tips to learn English at home
10 most popular informal expressions in English | use these phrases in conversations
How to speak English without any fear | 3 ways to overcome a language barrier
Best tips and tricks to improve your pronunciation in English
10 important advanced English phrases for daily use | use these words to step up your English game
How to practice American pronunciation at home | sound fluent in English
All products, Youtuber names and company names are trademarks™ or registered® trademarks of their respective holders. Use of them does not imply any affiliation with or endorsement by them.
There is no connection between SuperEnglish and this Youtube Channel. We just share this Youtube Channel that teaches the English language to help people for informative and educational purposes. #OX3YTC