Children's imaginations become richer and stronger as they read books in English. Vocabulary, creative writing skills, self-expression and fluent reading skills are greatly improved. Children gain the ability to produce information, process information and acquire information which are among the most important requirements of the new age, through books. In addition to having a good time with the family with the books read with the parents, sharing and communication within the family are strengthened.
I wrote about picking books for 6-year-old children, you read it too.
In addition to all these, reading English books has many other benefits for children. For this reason, parents also want their children to love English books, grow up with them and gain the habit of reading books.
For this, it is very important to introduce children to English books at an early age and to choose books suitable for their developmental characteristics and age. Parents often ask questions about books suitable for their age group. They are very curious about book recommendations, especially the 6-year-olds who have just started reading. While answering these questions sensitively, we also wanted to prepare a blog post for you, our esteemed parents, with special book recommendations suitable for the 6-year-old group.
Let's take a look at the book recommendations for the 6-year-old group who are just starting to learn to read English books.
6-year-old children have longer attention spans compared to previous years. If they are interested in the subject and images of the English books you have chosen, they can listen to it until the end. At this age, they begin to understand and apply the concepts of sharing, friendship and cooperation.
Picture books, which will improve their reading culture, will also support their imagination and creativity. In addition, interactive books and activity books that include colouring, cutting and pasting that will develop fine motor skills are very suitable for children in this age group.
English book alternatives that we can recommend for children aged 6 are as follows;
1. William's mistake (by Adam Coleman, pictures by Alex Brychta, 2004)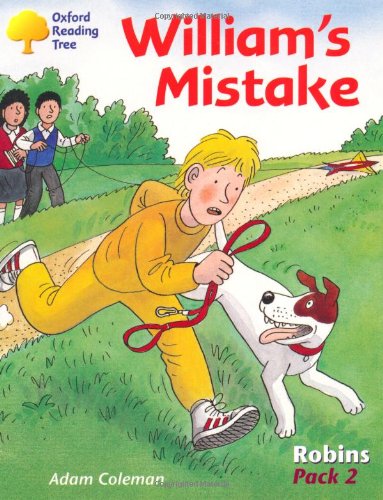 This Oxford Reading Tree book is about a little boy called William and his neighbor's dog called Toffee. Williams thinks that he is not good at any sports. One day, after running a competition he is too tired to play with his friends. He prefers to go home and watch television to rest. But his neighbor asks him to take Toffee on a walk.
William can't say no to his neighbor's request and his adventures with the dog Toffee are about to begin.
Thanks to his adventures with the dog, William, who failed in the competition because he could not run very well, understood how fast he could run if he wanted to. While my 6-year-old daughter was reading this book, we never could have predicted the end of the adventure!
I think it is a book that children can read with curiosity and have a lot of fun while reading it.
2. The Riddle Stone Part One (Level 7, by Roderick Hunt, pictured by Alex Brychta, 2011)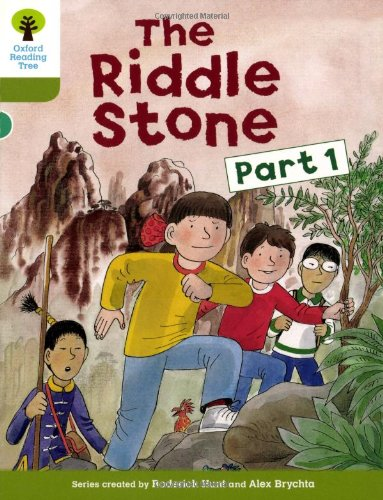 My 6-year-old daughter really enjoys reading books from the Oxford Reading Tree series. They are great at helping young children steadily develop their reading skills and imagination. The different levels help children increase their confidence and vocabulary knowledge. By Stage 7, the stories are longer and more in-depth with trickier words. In this story, one day, Dad finds an old stone with writing under the floorboards. Biff and Chip keep the stone and with the help of their close friend Hong and his grandfather, they translate the Chinese writing on it. Then,  Biff, Chip and Hong go on an adventure together using the magic key. Their journey is full of riddles and they have to solve them to continue further in their adventure. My daughter finds this book very interesting with some great riddles and excellent pictures. My daughter and I can't wait to find out what happens in part 2 of the adventure.
3. The Riddle Stone Part Two (Level 7, by Roderick Hunt, pictured by Alex Brychta, 2011)
Written as a continuation of Part 1, this book is very suitable for riddle lovers. My 6-year-old daughter couldn't wait to read Part 2 after reading Part 1. In Part 2, which is eagerly awaited by those who read Part 1, the author enters the book by explaining the answer to the mysterious question. In the rest of the book, you will discover how the protagonists get the answers to the riddles right. Every child should read this book, which is very mysterious, full of adventure and immersive, which feeds the curiosity of children.
4. The Motorway (Level 7, by Roderick Hunt, pictured by Alex Brychta, 2011 )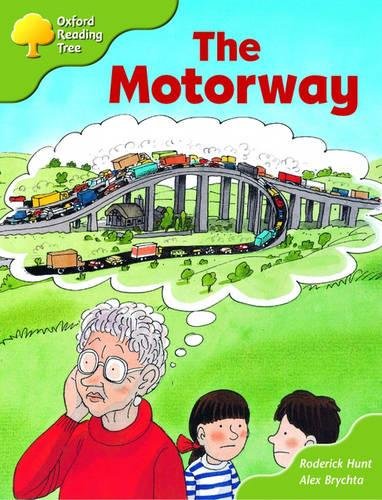 My daughter got this from her school. She likes Biff, Chip and Kipper's adventures with the magic key because she thinks that they are funny. My daughter enjoyed learning about the importance of protecting wildlife and plants.  She finds this story great that Gran, Biff and Chip got people to campaign with them. She liked what Gran did with the big hole at the end.  She enjoyed this book because it showed how great it is to have some Greenland.
5. The Hunt For Gold (Level 7, by Roderick Hunt, pictured by Alex Brychta, 2011 )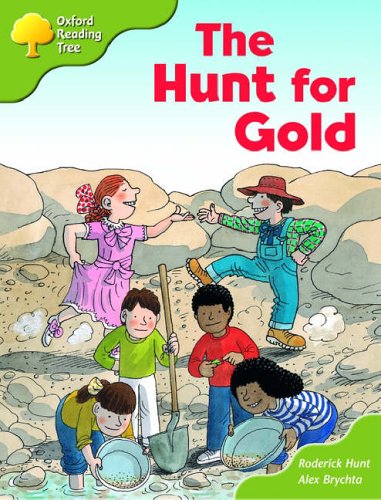 My daughter had this as her reading book from her school. It's a quite long reading book of the Oxford Reading Tree series, but she did fine with the length. She can read it independently and does not need any help at all. She really liked reading this book. She really likes these series because she knows all the characters well and enjoys reading about their exciting adventures. She liked the illustrations in the book. Wilma's mum loses one of her bracelets in the sink. Biff and Chip's mum helps her to get it out. And also, mum finds some of Wilf's old chewing gum under the sink. Wilf gives some chewing gum to Chip. Then the magic key starts to glow and Biff, Chip, Wilf and Wilma all go on an adventure. They have to help a family look for gold in the river.
6. Doctorsaurus (By Emi-Lou May, illustrated by Leire Martin, 2021)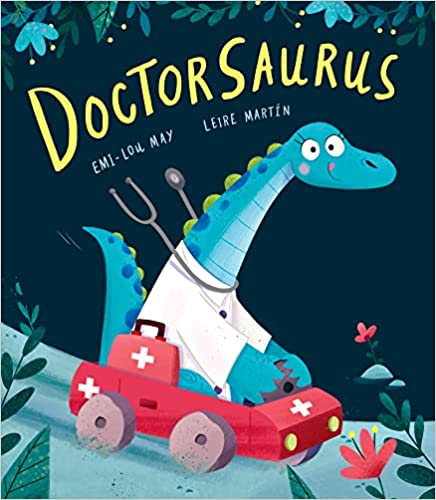 Doctorsaurus is one of those books that children will adore and find hilarious, while parents will pull horrid faces at some of the scenes.
The book is filled with different dinosaurs all having medical issues such as T-Rex having a thumping head, sneezing, and sniffing or Triceratops breaking his horn in three. They all get help from their doctor – Doctorsaurus, who fixes all their problems, including giving prunes to one who can't go to the toilet (this might help the children who have the same problem)
The book is illustrated wonderfully with colourful, bright illustrations that are a lot of fun to look at and are full-page too. The book has been written in a rhyming style that children can love.
The story is highly amusing and I love how helpful Doctorsaurus was to all her patients. The dinosaurs appreciated the doctor so much that they even threw her a party. 
This is a story that I can see young children asking for over and over again as it is thrilling, and adventurous and will make them laugh out loud.
This book would be a great addition to the book corner for those who love dinosaurs and helping others.