This post is also available in:

We all know that reading books has numerous benefits for both children and adults. As soon as children are born we should introduce them to English books and stories. In order to teach children a correct and fluent language, we should introduce them to books as early as possible. Every storybook or fairy tale that you are reading to your children in the early period ensures the development of their language skills. Being a listener in the act of reading regularly from infancy improves their listening skills, increases their vocabulary acquisition, and provides the ability to learn the language and code the language at an early stage.
Those who miss the infancy period should not worry, it is enough to start at any preschool period.
What are the benefits of reading English books to your children in preschool?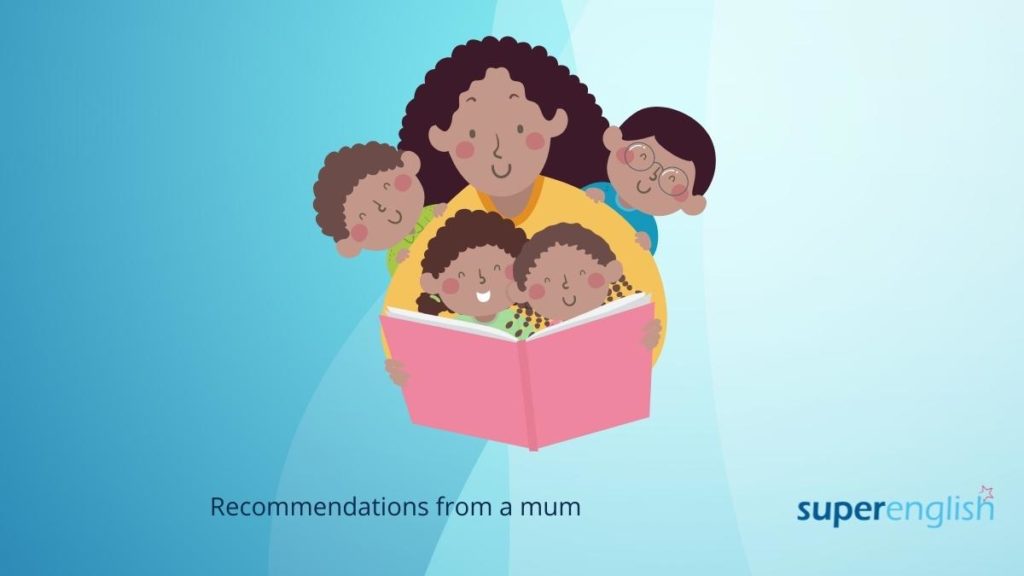 Reading English stories helps the children to recognize sounds, words and language. Develops speaking, reading and writing skills.
Reading English stories to your children is a great method for you and them to communicate and get to know one another. It also aids in the recognition of sounds, words, and language by your youngster. Reading for the sake of learning English will improve your child's ability to communicate in English, read English materials, and write stories.
Reading English books helps us understand that books are valuable
Reading English books develops imagination and curiosity.
Reading English books helps to increase focus, attention, communication and social skills.
Reading English books helps your children to understand new facts and feelings.
Reading English books develops problem-solving skills.
Reading English books improves English thinking skills.
Reading English books allows kids to get to know other cultures as well as their own.
Reading English books makes it easy to get to know animals, natüre and different parts of the world.
Reading English books enhances their vocabulary and develops their language skills, which is vital in school.
Reading English books inspires children to read more and broadens the range of books they read. They become smarter readers who can deal with texts in different genres, formats and styles.
Reading English books helps children to have a better understanding of the world around them through stories that are richly illustrated with vivid figurative language. They learn about different cultures and traditions through these books, too.
Reading together helps develop a good relationship between parents and children.
What should you pay attention to when reading a book in English to your child?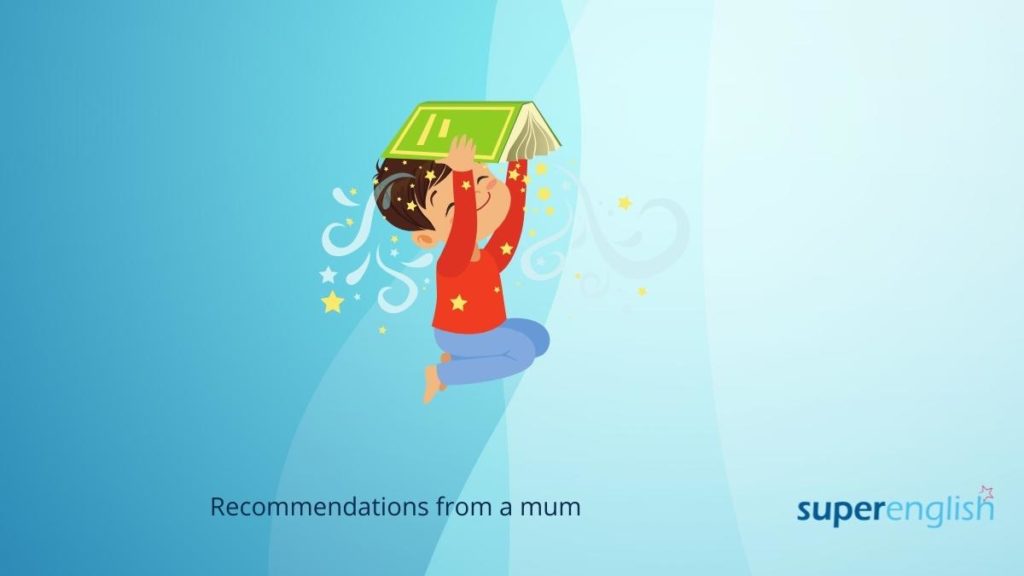 You should change your voice according to the story and use your facial expressions.
While reading to young children, you should read as slowly as possible and allow the child to examine the pictures and figures.
For older children (5-6 years), you can ask questions such as " which character would you like to be?" or "what would you do if it were you?" You can talk about the cover of the book as well.
Choose books that are in the appropriate reading level for your child.
Read aloud to your child and talk about what you're reading. Focus on pronouncing words correctly and understanding the meaning of sentences.
It's best to read a book before you read it with your child so that you can understand it better and be able to explain it better afterwards.
What kind of books you should choose for your child?
The book you choose should match the child's interests. Trying to read a book about tigers to a child who doesn't like tigers can cause negative emotions.
For babies and toddlers, you should start with picture books without text at first, and then continue with one-word, few-word, and simple-sentence books, in order.
Books with sound, tactile, and covers are always more attractive to children. On the other hand, the illustrations of the books are important. Drawings that children will like should be preferred.
Here is some more advice on selecting books to teach your kids English. Learn more about the different book levels and what kind of books you should choose for different stages in their lives.
The first thing to consider when choosing a book is your child's age and interests, which will determine which reading level is right for them. For younger children, board books with colorful images are best because they are easy to understand and have fewer words. Older children will benefit from more challenging content, so they would be interested in chapter books that have longer sentences and fewer pictures.
How to create a reading routine for your kids?
Kids love routine. If you create a reading routine for your child, you can give them the habit of reading. Those who can speak English fluently are those who grew up reading English books, listening to stories in English and starting speaking English at an early age. Therefore, it is necessary to introduce children to English books as early as possible.
The most important point to be considered in helping children acquire the habit of reading books in the preschool period is to choose fairy tales, short stories and storybooks suitable for the age level of the child.
In the preschool period, which is a period when children are curious about the outside world and ask questions to get to know this world, everything that children are exposed to shapes their future lives. Every book that the parents read to their children in the preschool period affects their personality development. Reading shapes children's view of life during the preschool period.
Reading books in English is very important to improve your child's foreign language. So, how should we introduce our children that are aged 0-6, who do not yet know how to read, to English books? Which books should we choose and what kind of reading routine should we create?
Books, which are as effective as toys in children's recognition of the outside world, help them to develop mentally, emotionally and socially in a shorter time. Parents can reduce their children's tension and stress by reading books regularly. Reading activities in the preschool period should be adjusted according to the speed of the child's perception. The fact that the act of reading is at a level that children can perceive and the use of emotional acts at the time of reading helps children to make sense of facts, relationships and future life much more easily.
Reading books in the preschool period enables children to develop their creativity, imagination and awareness. And also, talking about the characters in the book help children gain focusing skills during reading. So, as a parent, you should establish meaningful connections between the book and the child's previous experiences during reading.
In addition to this, in the preschool period, you should choose books that are appropriate for the child's age and interests. According to the age groups of children, the books that will interest them may also be different. You should let the child choose the books in order to gain the habit of reading books. From the preschool period, you should respect the ideas and choices of children of all ages. You need to make your child feel that books are full of fun and discovery. When reading a book to your child, you should encourage her to tell the story by looking at the pictures.
The other benefit of reading books in the preschool period to your children is that the books allow children to spend quality time with their parents. Parents should set an example for their children by reading books. Children should have a routine of reading books at certain times every day.
As a result, reading English books helps children adopt more easily to social environments. They are more interested in music, art and sports. English books read to children in the early period form the basis of their effective and fluent speech in the future.
This post is also available in: