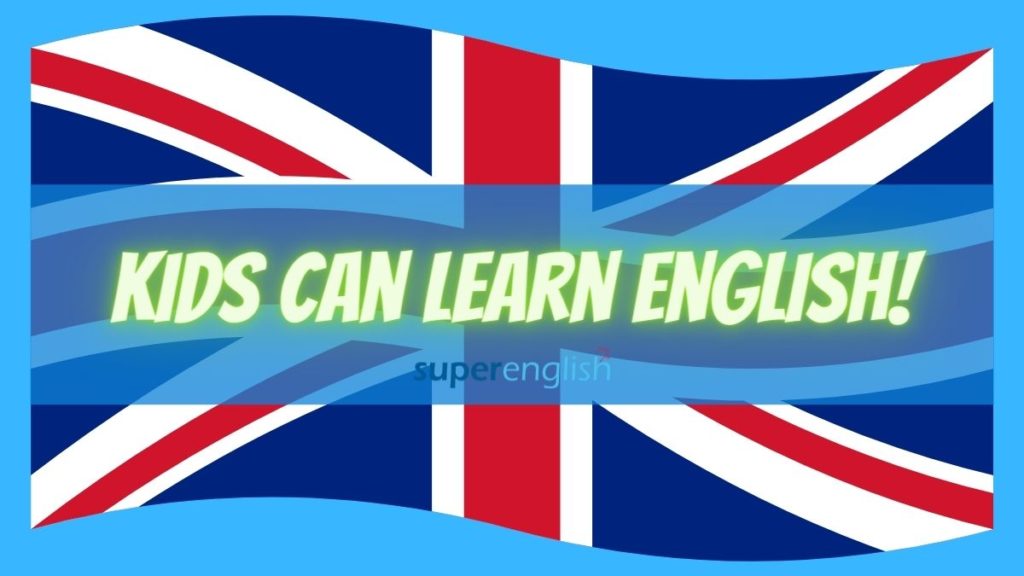 As parents, we want to teach the English language to our children. Because we all know that English is the common language of communicating with the World and the English language is the most spoken language in the business world [1]. Also, we want our children to be able to study at the best schools and universities, most of them in English speaking countries, in the World. On the other hand, learning a second language improves your child's intelligence. And let me say that kids can learn English easier than you expected.
I would like to tell you my story. I have a 6 years old daughter. We moved to Oxford, the United Kingdom in 2021. She is going to school in Oxford. She is a Year 1 student and she's learning how to read and write in English at school. I need to encourage her for reading and writing in English. I have been reading English books to her since she was a baby. I read English books to her before she goes to bed every night. I read English books to her when we go to the library, and while she is eating her meal. She's used to listening to English stories while she is playing at home as well. I think I have read her thousands of books since she is born.
Books are our first chose to teach English
I prefer the English books that are suitable for her English level. At first, I chose to read the 1st level colour of the book from the library. As a 6 years old child, she prefers choosing the books which I read to her. Children can be motivated more about reading and listening to English books if they decide on the book that they can take from the library. And also, you can buy books that you think that they can be interested in. For example; my daughter is interested in much more fairy tales, dogs and cats.
So, I prefer to read the books that she can be interested in more because she listens to interesting books for a long time as one hour long. During one hour of listening time, she can ask questions to me or she can share her ideas with me. That means she really likes the story and learns the main idea from the book that I read. I always say that the time of education is a real education.
Kids can learn English by playing games
This is not a secret. Kids can learn English by playing games. In our opinion, adults can learn English by playing games too. For example, as you see the simple game below can help you to learn English. Go, and try it!
What is your score? I finished this game under 30 seconds. Not bad 🙂
Put this game in front of any kids and watch them. they spend time and try to learn more English vocabularies.
Kids love going to the library to learn English if they have fun there
We go to the library which is in the center of Oxford at weekends. She really enjoys going there and spending time choosing the books that she likes. She often chooses books that she likes the pictures in the book. I read books at the library to my daughter. And also, we attend the storytime with my daughter at the library every Saturday. She really enjoys listening to stories with other children at the library.
Storytime is also a very useful way of learning English for children. The librarians ask questions about the stories and children can answer that questions. This activity is an interactive activity that supports children in learning English effectively. Children can share ideas that let them speak English in a comfortable area where they can feel confident. On the other hand, they can freely suggest the books that they want to listen to. My daughter really enjoys attending the activities at the library. She invited her best friend in her class to the library storytime. Her friend also enjoys this activity at the library. They spend more fun time together in the library.
Craft activities can help kids to be more socialized
What is craft?
Craft is an activity for kids that involves making something in a skilful way by using their hands. It is a really enjoyable activity for kids (sometimes for adults too). There are so many different variants for doing different handicrafts things.
How does craft help kids for learning English?
We can teach kids craft materials one by one. Colourful papers, glitters, scissors, crayons, glue etc.
How do I benefit from craft activities for my daughter? After storytime, there is a craft activity at the children's library. We can join the craft activities together. My daughter enjoys making crafts for many hours. So, she can make crafts with other children. She can also have a chance to speak English with other children that are making crafts. They really have fun together while making crafts. I know what you are saying, you think about living in a foreign country helps to improve your English. Of course, it helps. However, when we are talking about a 6-year old child, you have to help her/him to understand conversations.
Listening to music, singing and dancing can help to learn English
The other fun way that I prefer for teaching English to my daughter is by playing English songs when she was a baby. She still likes listening to music while playing with toys. My daughter loves listening to music so much that she joins the choir club at school. She starts singing after she comes home. That's how she can learn to speak English. Young children like listening to fun music, singing and dancing as well. Singing and listening to English music is not good for only kids. Listening to music to learn English helps anybody. I definitely recommend you this method for teaching English to your child.
There are many reasons why kids should learn English. First, they will be able to communicate with people from other countries with ease and make friends with them easily. Secondly, they will have access to more opportunities in life as many companies require employees who know how to speak multiple languages like English. Thirdly, children who speak English fluently have a higher chance of getting accepted into universities abroad.
As a result, children would like to learn everything while having fun. If you would like to teach English to your child, you should prefer one or more of these fun methods. Children even don't understand that they are learning English while they're playing and having fun. You can enjoy yourself with your child while singing and dancing together. I hope your children love learning new languages, especially the English language.
At SuperEnglish, you can find many different activities to learn English. People who want to learn English visit our website from all around the world. Please keep in mind that visiting our website regularly helps you to improve your English.
Resources;
[1] Global Business Speaks English, Tsedal Neeley, May 2012